A Toenail Fungal Infection is More Than Just a Cosmetic Problem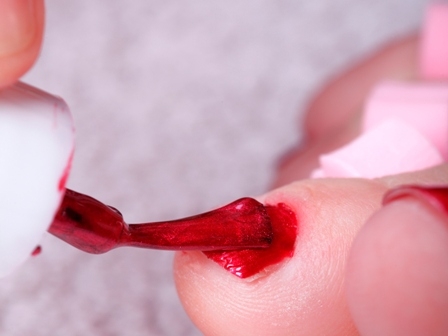 Do you have ugly yellow toenails that you ignore by covering them up?
If you have signs of a toenail fungal infection it's easy to just shrug it off as a cosmetic problem that you've decided you just have to live with. Maybe it's even become a way of life for you and you deal with the fungus by always keeping your toenails painted or always wearing closed toed shoes. If you've become accustomed to the idea of having a toenail fungal infection and have convinced yourself that it is in fact just a cosmetic problem, keep reading to learn the facts about toenail fungus and your treatment options.
Signs of a Toenail Fungal Infection
It can be easy to think of a toenail fungal infection as just a cosmetic problem, however it's more than just yellow toenails. Although discolouration is a key sign, your toenails could also become thick and misshapened with grooves and ridges. These irregularities could also cause the nail to separate from the nail bed which can be very painful.
More Than Just Cosmetic
Toenail fungal infections tend to progress slowly, but this depends on the overall quality of your health and the type of environment you live in. If you have a condition such as poor circulation or diabetes this can interfere with the infection. Toenail fungus also likes to live in humid, moist environments.
A toenail fungal infection is rarely hazardous to your health. The common issue for most people is their quality of life. Many people are so embarrassed by their fungal nails that they avoid activities with others that require them to show their bare feet and they also worry about treatment. Even though toenail fungus affects an estimated 5 million people according to The National Health Service, many aren't aware of the treatment options available.
Treatment Options
There are conventional treatment options to try such as topical and oral medications, however these don't have a high success rate and some oral medicines carry the risk of side effects such as liver damage. They also may not kill the toenail fungal infection completely.
We offer a better option for treating a toenail fungal infection that is proven safe and effective. There are no unpleasant side effects reported and no downtime required to be off your feet. It's also fast, with treatment sessions taking only 60 minutes. The best part is results are typically visible within the first three months as the toenail begins to grow out.
Instead of thinking of your toenail fungal infections as just a cosmetic problem consider this: What if you could go get a relaxing chiropody treatment without being embarrassed by your toenails? What if you could wear sandals and show off your healthy toenails again? The good news is you can! Contact Beauchamp Foot Care for an initial consultation and to find the best treatment option for your toenail fungal infection.
Related Articles:
5 Ways You Can Prevent a Toenail Fungal Infection
What You Should Know About Common Ways to Treat a Toenail Fungal Infection
All information on this website is for general guidance only and is not intended as a substitute for the personal medical advice of health care professionals or your own doctor.