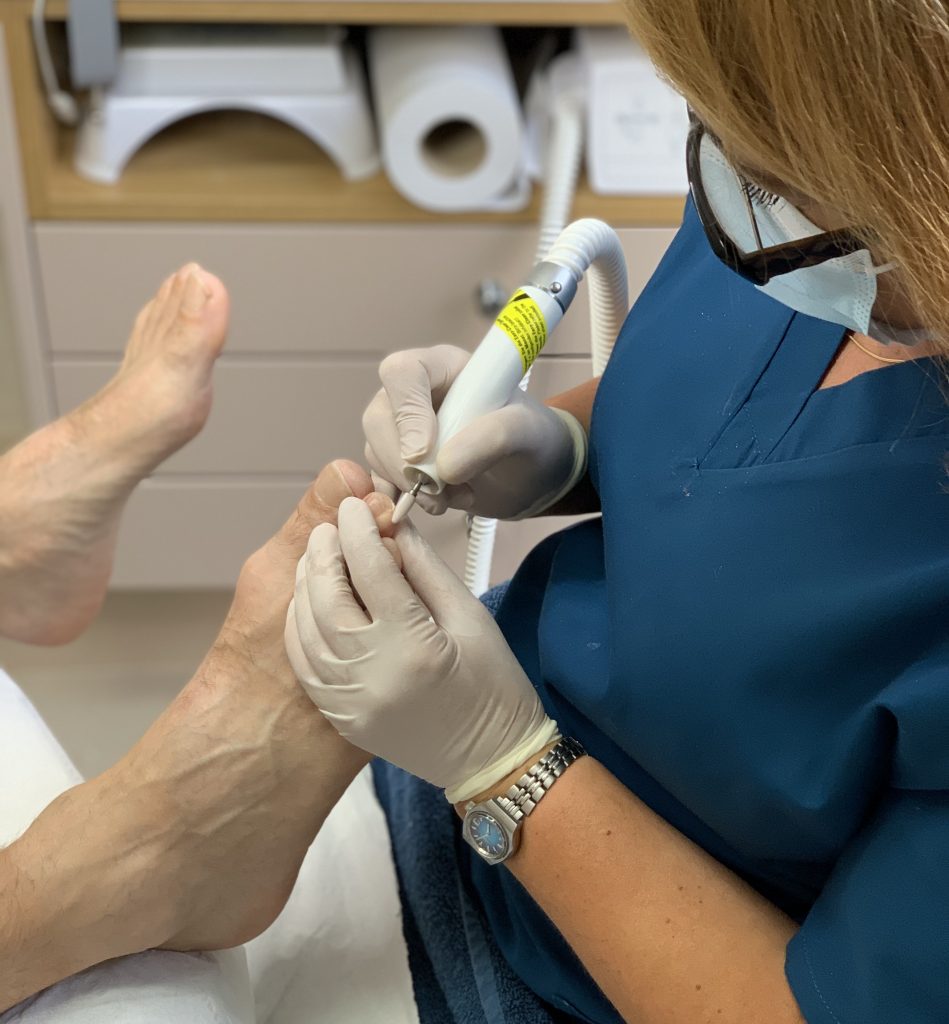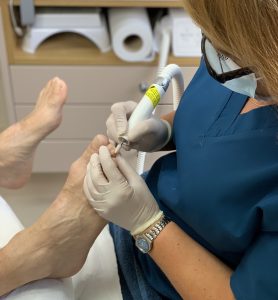 What is a Medical Pedicure?
Medical pedicures are carried out by our qualified chiropodists and podiatrists who have had the training and skills to identify foot conditions and undertake safe remedial work such as verruca removal, fungal nail treatment and correction of ingrowing toenails. It means that you get more than just a simple cosmetic procedure.
The Benefits of a Medical Pedicure
Whether you are male or female, young or old, medical pedicures go beyond the simple cosmetic nail shaping and polish you may get from a high street beauty parlour (though you can get those too).
If you spend a lot of time on your feet, have been squeezing your toes into uncomfortable shoes, engage in regular sports activity or suffer from a condition such as diabetes, going to a qualified Beauchamp Foot Care professional makes even more sense. And, for men who want to take care of their feet, it can be off-putting to make an appointment with a high street pedicurist - visiting a chiropodist or podiatrist adds a more medical aspect and might encourage them to go and get that foot problem seen to.
A medical pedicure treatment can look at different aspects of your feet including the condition of your skin and even the bones underneath. Our experts have the appropriate tools on hand, which high street pedicurists generally don't, as well as more sophisticated technology if the need arises.
Removing hard skin and dealing with warts, callouses and conditions such as fungal nail infections requires a certain skill level that is not normally available in your average high street salon. In addition to this, as chiropodists and podiatrists, we are very focused on hygiene and preventing cross contamination, particularly important with conditions such as verrucas and Athlete's Foot. Whilst some high street pedicurists may re-use the same tools that have been soaked in disinfectant, our medical pedicurists employ one-time-only sterile instruments that come pre-packaged and are safely disposed of once they have been used. Because our podiatrists and chiropodists are highly qualified you will receive the treatment and standard of service you expect.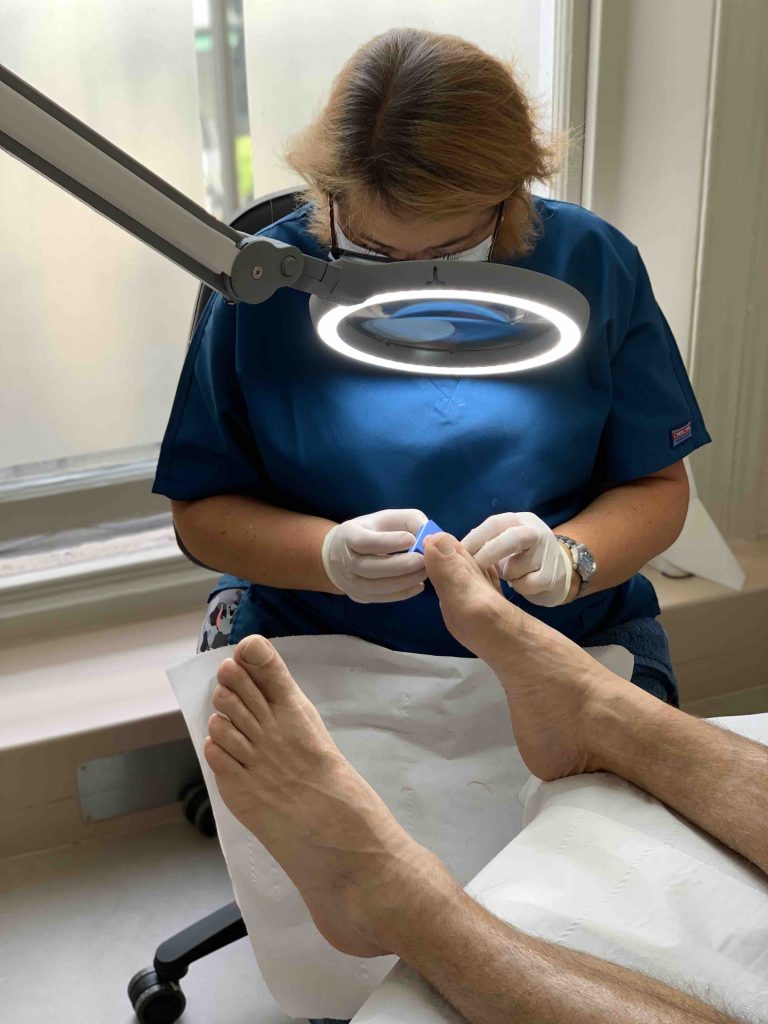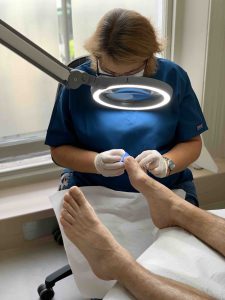 The Medical Pedicure Treatment
The ultimate reconditioning service for your feet. This 1-hour treatment includes a footbath, cutting and filing of the nails, removal of corns and callouses and treatment of ingrown toenails if necessary. The process also includes cuticle treatment plus a massage, and the feet are buffed and creamed. As part of the service, we offer advice on the prevention of conditions such as athlete's foot and verruca pedis. Finally, your nails are painted to the colour of your choice using products from the ESSIE range, or our exciting new Big 10 chemicals free Zoya range. There is a whole spectrum of inspirational colours and their famous 'Naked' range to select from. Or if you do not require painting you can choose to have your nails buffed and polished.
Cost £112.00
New Patients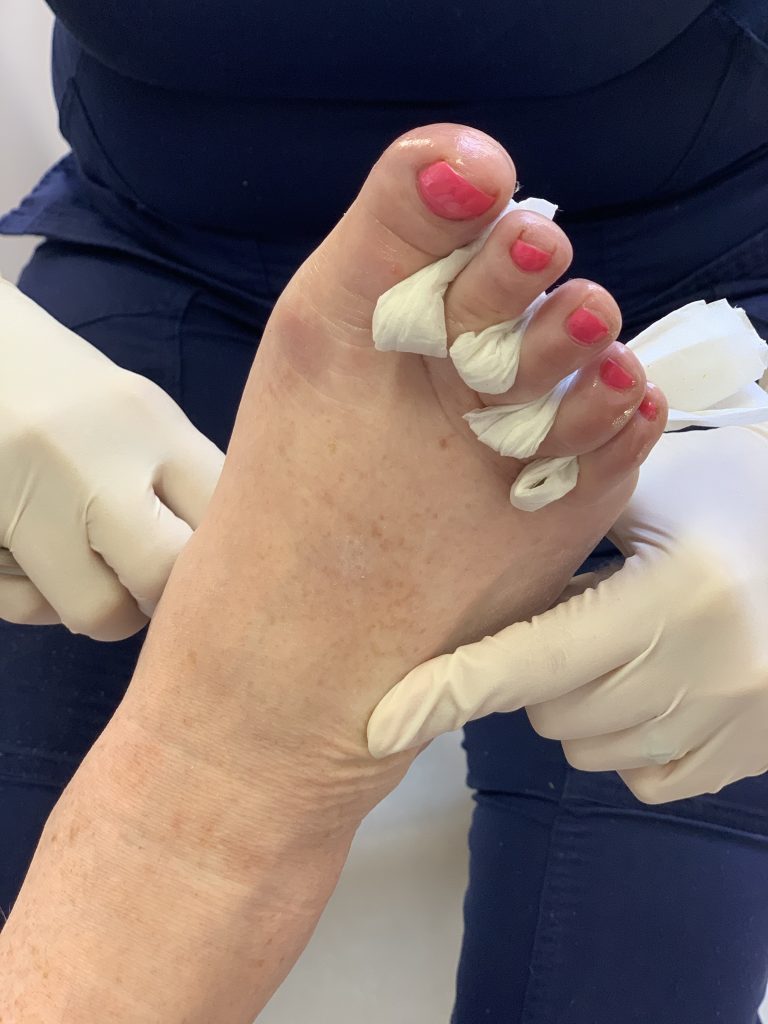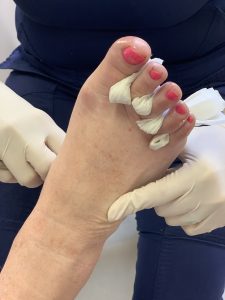 When we see a patient for the first time, it is important to spend some time learning about you and assessing your feet, so we can give you the best possible advice and treatment. For this reason, we always recommend a 1-hour session for the first appointment.
If you want beautiful, healthy looking feet,  then a visit to our chiropodists/podiatrists makes a lot of sense. At Beauchamp Foot Care we've been providing high quality services for more than 30 years, ensuring that your feet get the specialist care they need. For more information or to make an appointment contact us today.
Beauchamp clinic photos by Refia Elif Yigit
Contact Us
We will only use your personal information to administer your enquiry and provide any services you have requested from us. For more information, please see our Privacy Policy.