Case study: The painful verruca that proved no match for Beauchamp Foot Care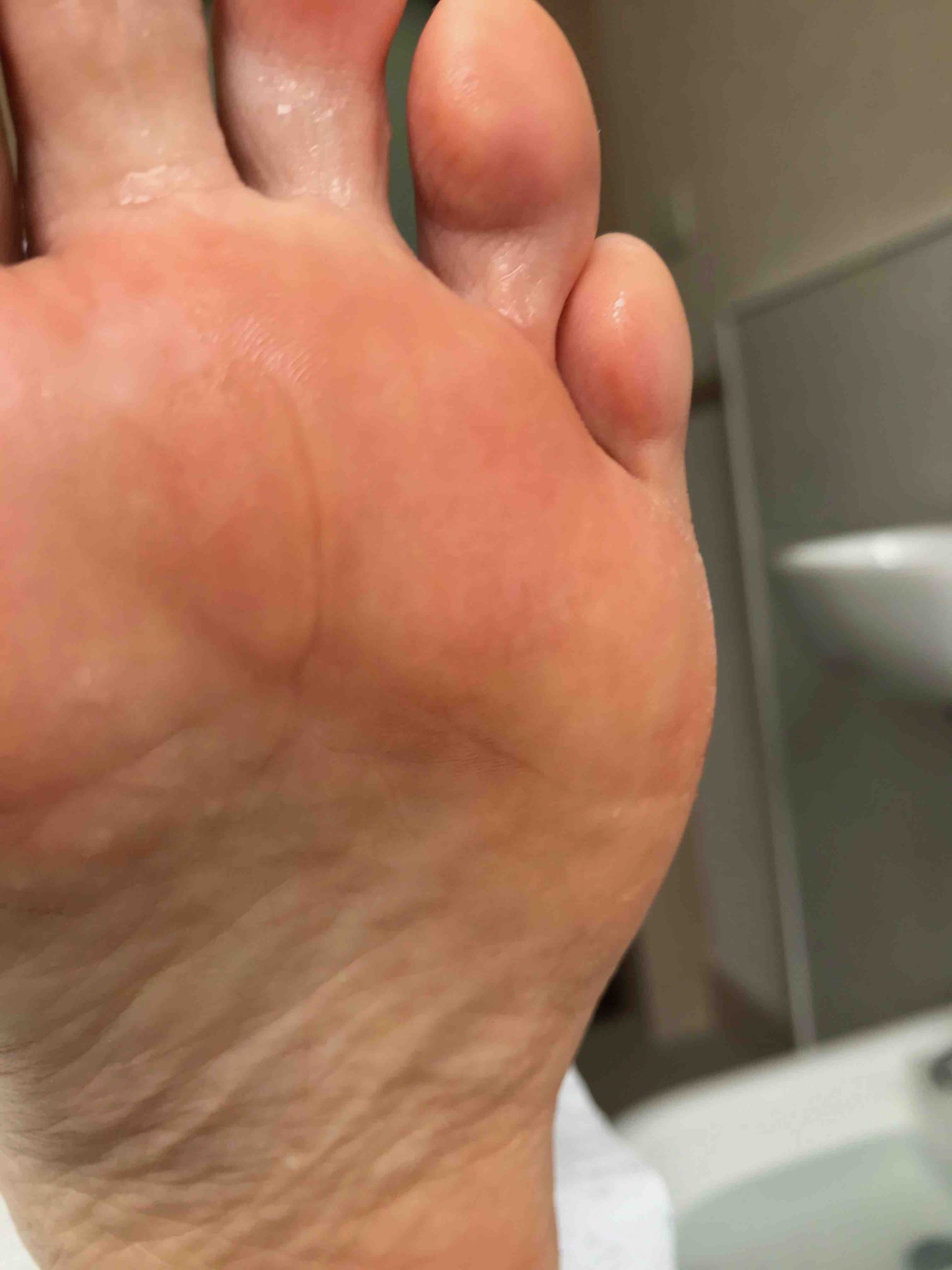 For more than 20 years, one of our patients had tried a range of treatments for a persistent, painful verruca. Nothing had completely solved the problem. Even after initially promising results, the verruca would return, causing more distress and discomfort.
After considering the various options, we started a course of treatments with Verrutop®, a new type of professional treatment applied in solution form. Having first-hand evidence of the efficacy of this prescription-only medication, we were confident it would work where previous remedies had failed.
Once we had completed the recommended course of four applications, we did see a marked improvement. However, to completely clear up the verruca and avoid it returning, we and the patient agreed to continue the treatments.
Now, after a further seven sessions, this difficult, deep-seated verruca has finally been removed, revealing the skin beneath to be healthy and unmarked. Although verrucas can sometimes be difficult to eradicate, Verrutop has proved a successful solution for many of the patients we have treated.
If you have a verruca that you need help with, book an appointment with one of the Beauchamp Foot Care team.
Top image: After the final treatment, healthy and verruca-free
All information on this website is for general guidance only and is not intended as a substitute for the personal medical advice of health care professionals or your own doctor.