Choosing The Right Podiatrist For You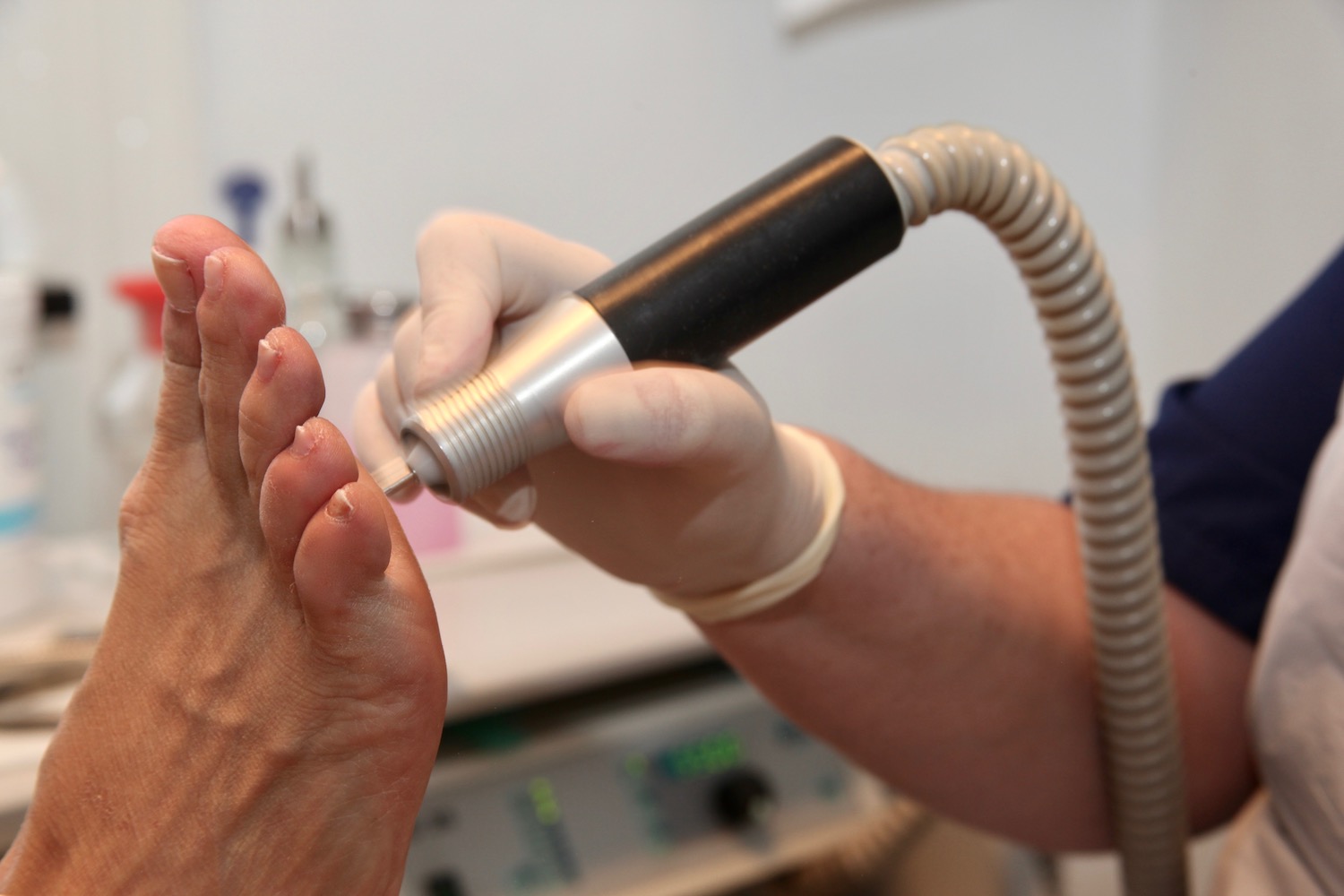 If you care about your feet, you'll certainly carefully choose the professional service you use to look after them. At Beauchamp Foot Care we have qualified podiatrists who understand all about feet and are able to deliver a range of treatments, from medical pedicures to nail fungus removal.
Here's what to look for when searching for a local podiatrist.
Podiatrist vs Nail Bar
While nail bars are useful if you need a quick file and coat of gloss, they are limited in what they are able to deliver. For a start, nail technicians don't have to be medically qualified and aren't able to carry out certain procedures such as medical pedicures or treat things like ingrowing toenails.
Choosing a foot care clinic that is run by podiatrists means that you get the best of both worlds. You can have a fantastic pedicure and stay healthy at the same time.
What Qualifications to Look For
A podiatrist is a healthcare professional who will have spent three or four years at college or university gaining a qualification with clinical experience. There they learn everything about the feet including how to diagnose and treat a range of ailments. They are medically qualified to give advice on conditions that may affect the feet such as diabetes and to carry out minor surgery including corn removal or treating a fungal infection.
In the UK, you should expect your podiatrist to be a member of an organisation such as the Institute of Chiropodists and Podiatrists or the Society of Chiropodists and Podiatrists. They'll also be properly insured.
Range of Treatments and Pedicures
The first thing to research is what kind of treatments the podiatric practice offers. This should include general podiatry/chiropody services, medical pedicures, ingrown toenail treatment, fungal treatments and verruca removal as well as helping you maintain healthy feet.
Attention to Hygiene
When you visit a typical high street nail bar, you can't always be sure that you are getting appropriately high levels of hygiene. With a podiatrist run foot clinic or practice, hygiene sits front and centre of the business. That means simple things like wearing one-time use surgical gloves, using an autoclave to sterilise instruments and having single-use scalpel blades for minor procedures are standard.
Footcare Authority
Ideally, look for a podiatrist that is happy to share its experience and advice and talk about foot care online. Their website should have, for example, full details of any treatments as well as informative content aimed at their patients. If a foot care clinic is taking the time to make their content accessible, then it's highly likely they're also going to deliver a premium service to their patients.
What Are Their Opening Hours?
The days of 9-5 openings have become a thing of the past for many different services. People obviously want more flexibility when it comes to making an appointment and it's important to check that your foot care clinic is going to be open when you most want it.
Can You Book Online
Finally, for sheer convenience, being able to book online is a nice added extra. It's available 24/7 and can be completed in just a few minutes. Check that your podiatry team offer this service.
Why Choose Beauchamp Foot Care
Based in Knightsbridge, we like to think that Beauchamp Foot Care will tick all the boxes when it comes to finding the right podiatrist. All our podiatrists are fully qualified and experienced at a range of different foot care treatments.
If you'd like to discover the benefits of a podiatrist led foot care service, contact our friendly team today to book an appointment.
All information on this website is for general guidance only and is not intended as a substitute for the personal medical advice of health care professionals or your own doctor.