After Lockdown: Get Your Feet Back in Shape for Summer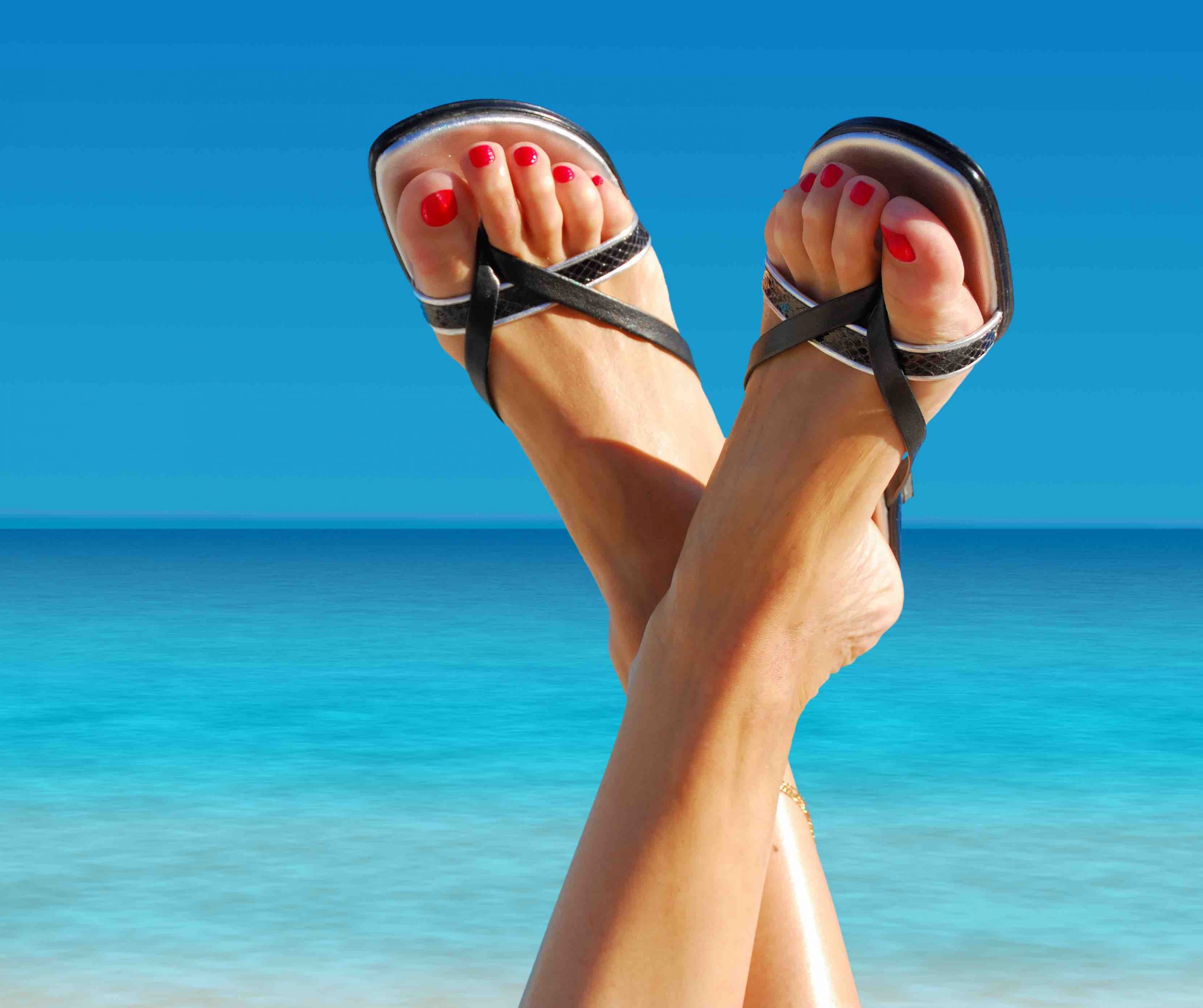 As we see more of the restrictions from lockdown being lifted and, with summer on the way, many of us are looking forward to getting out and about again.
If you're brushing the dust off those open-toed sandals or simply planning to show your feet to the world once again, you're not alone.
Of course, taking care of your feet and toes may not have been top of your agenda these last few months. That's why it may just be time to book an appointment at Beauchamp Foot Care in Knightsbridge to give yourself a makeover.
Our talented team of podiatrists and chiropodists have been open during the lockdown so we've already got the right safety protocols in place. We're excited about the next few months as we head into the warmer weather and people have a lot more freedom.
Here are just a few things we can do to get your feet back in shape for summer:
Medical Pedicures
We pride ourselves in the high-quality pedicures we provide for our patients and we're confident that you'll notice the difference once we've finished your appointment.
We can carry out a range of different treatments – many more than the simple nail shaping and polish you normally associate with a pedicure. We can, for instance, look at the skin condition and check the bones underneath, remove hard skin and calluses and deal with getting rid of unattractive blemishes such as warts.
Our 1-hour treatment includes a foot bath and massage that not only leaves your feet in perfect condition but is highly relaxing as well. We can finish off by painting or simply polishing your nails so that you're 100% ready for the summer ahead.
Nail Fungus Treatment
Many of you have probably had your feet locked away in socks and shoes over the last twelve months. If you've noticed a discolouring of the nails, you could have a nail fungus infection. This can be difficult to get rid of and off-the-shelf solutions often don't work very well. The good news is our team can help.
Because Beauchamp Foot Care has only highly qualified podiatrists and chiropodists, we can access a range of medically approved approaches for treating any problem for you. We do this after a full assessment of your condition and then start working to get your nails looking fresh and healthy again.
Verruca and Wart Treatments
There's nothing that can make your feet look less attractive than a verruca or a wart. These make you self-conscious as well as cause pain when you wear shoes and walk around. There are several options here and the good news is that our team at Beauchamp Foot Care offer the latest, and most effective treatments.
This includes Verrutop which is a new topical application that can help remove a verruca in just a few applications.
Book an Appointment at Beauchamp Foot Care Today
Our dedicated team has been helping maintain beautiful feet for a wide range of patients for more than 30 years.
We are professional and fully qualified podiatrists and chiropodists and we adhere to extremely high levels of hygiene, including protective measures that were introduced during Covid to keep our patients safe.
If you'd like to find out how we can get your feet ready for the summer, book an appointment with Beauchamp Foot Care today.
All information on this website is for general guidance only and is not intended as a substitute for the personal medical advice of health care professionals or your own doctor.