Rita Hallam: 42 Years Promoting Healthy Feet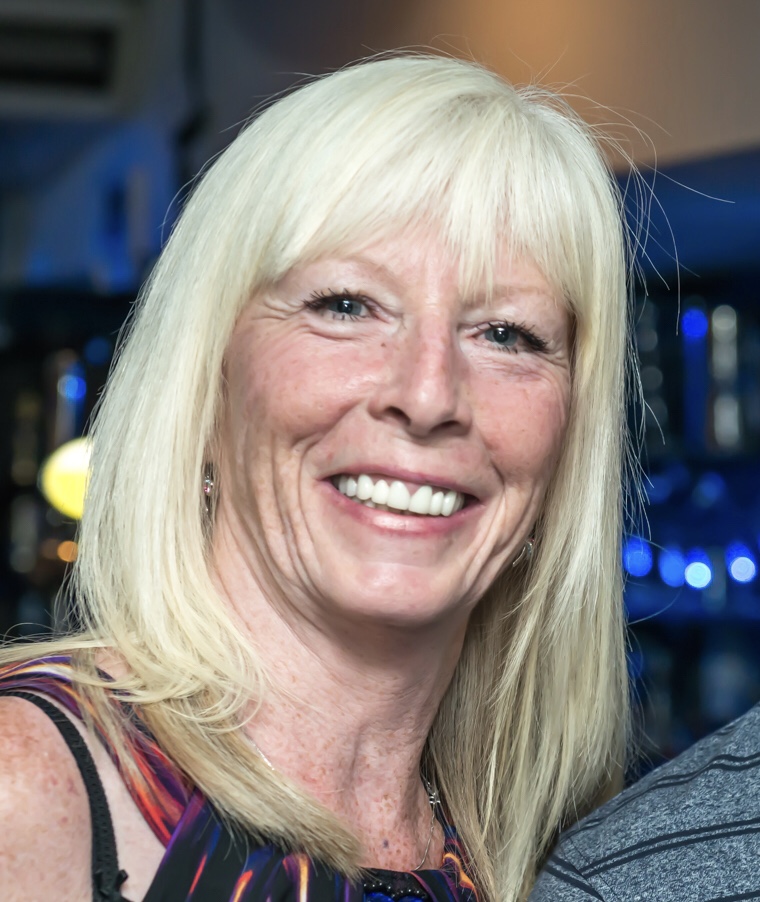 Our highly-respected colleague and partner at Beauchamp Foot Care, Rita Hallam is retiring this Christmas after more than 42 years in the profession. A valued partner of the business and good friend, she has made a huge contribution to our success over the last 25 years.
Rita was born in Reading in 1958 and worked in a local factory after leaving school. While there, she saw a job advertising to train as a chiropodist with Dr Scholl's and decided to apply. It was something that would change her life dramatically. She joined the Islington School of Chiropody in 1977 and, after qualifying, went to work at the Scholl Centre in Knightsbridge.
Move to Harrods
The Knightsbridge connection continued when in 1985 she went to work in Harrods as a podiatrist staying there until she had her daughter. After the birth of Ashley, she attended a branch meeting of the Institute of Chiropodists and Podiatrists and met Erika Gibbins and Vicky Wilson, later to become her business partners along with Fiona Patterson.
Starting at Beauchamp Foot Care
The two suggested that Rita come and join them at Beauchamp Foot Care which had by then been operating for five years since opening in 1990. "The clinic was based in the same street we are in now, Beauchamp Place," says Rita, "but at the slightly different location of number 48. Beauchamp Place was very different then, with lots of boutiques and over the years has become even busier and more affluent."
Rita quickly fitted into the foot care business and became an integral part of the clinic. One of the highlights of her time there was when she was flown out to treat the King of a Middle Eastern country. During her career, she has treated the feet of many famous people but modesty and confidence prevents her from mentioning whom.
Rita's Passion for Feet
Over the years, Rita has always enjoyed the social aspect of the job at Beauchamp Foot Care. She gets a lot of satisfaction helping patients to be free from pain and some of her regulars have been with her for 30 years, becoming firm friends.
When asked what attributes a podiatrist should have, Rita says: "To be as good as you can be in your job, as skilful as possible, to be able to communicate with your patients and to be mindful of any other underlying health conditions they may have like, for instance, diabetes or a compromised immune system."
It helps that Rita is a good listener and always seeks to understand her patient's medical history. That's a big part of the reason she has been able to offer such an outstanding service over the course of time and why she will be sorely missed at the clinic.
There are some fond memories of her time as a partner of Beauchamp Foot Care: "What I will miss are my co-partners Fiona, Vicky and Erika as we have been working together for 25 years, and my other work colleagues, plus of course my loyal patients with whom I have developed such close relationships."
But she's not giving up completely. Rita will be working from her home in Christchurch, Dorset, helping to treat patients from the local community and she's certainly hoping to do that for a good few years yet.
Rita retires on 19th December and the team at Beauchamp Foot Care would like to wish her and partner Arthur well.
All information on this website is for general guidance only and is not intended as a substitute for the personal medical advice of health care professionals or your own doctor.