We offer a range of comprehensive treatments for your feet. You can be assured of the highest quality service by trained professionals.
See The Practitioners page to view our qualifications. Please call 020 7225 0794 to book a treatment. We accept payment by cash, cheque, MasterCard or Visa.
Our Standard Chiropody Treatment
This 3/4-hour treatment includes a footbath, cutting and filing of the nails, removal of corns and callouses, plus cuticle treatment and a massage. Also, treatment of ingrown toenails if necessary. We offer advice and prevention of conditions such as athlete's foot and verruca pedis. Finally the feet are buffed and creamed.
Cost £90.00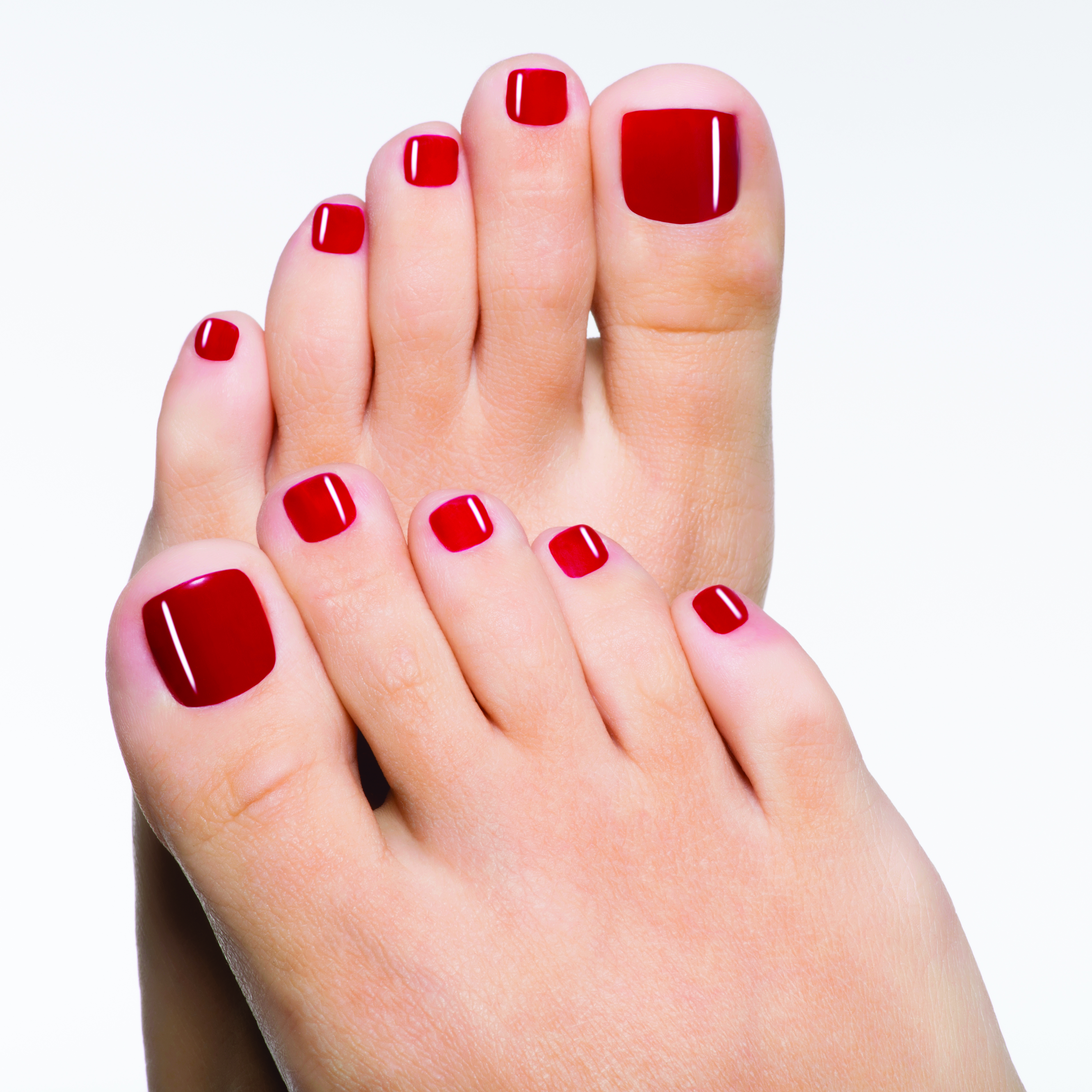 Medical Pedicure
The ultimate reconditioning service for your feet. This 1-hour treatment includes all of the above plus your nails are painted to the colour of your choice using products from the ESSIE range, or our exciting new Big 10 chemicals free Zoya range. There is a whole spectrum of inspirational colours and their famous 'Naked' range to select from. Or if you do not require painting you can choose to have your nails buffed and polished.

Cost: £112.00
New Patients
When we see a patient for the first time, it is important to spend some time learning about you and assessing your feet, so we can give you the best possible advice and treatment. For this reason, we always recommend a 1-hour session for the first appointment.
Why Your Feet Need A Chiropodist
If you are unsure about the difference between visiting a high street nail bar compared to a fully qualified chiropodist/podiatrist, take a look at this informative article on our blog.
3/4-hour chiropody treatment course of 6 - £486.00 (£81 per visit)
1-hour chiropody/pedicure course of 6 - £605.00 (approx. £100 per visit)
Mycological Nail Test
Not all conditions that look like fungal nail infection are in fact that. This is a new treatment available to test for the presence of fungal material under the nail.
Cost: £60.00
Ingrown Toenail Surgery
Ingrown toenails can be quite painful and most commonly affect the big toe. If left untreated they could cause infection. Permanent removal of ingrown toenails involves a minor surgical procedure. The surgery is carried out in our clinic under local anaesthetic. Please contact us for more information.
Cost: £350 (
including £60 for local anaesthetic)
NEW!
Now at Beauchamp Foot Care, new non-invasive treatment for Verruca Removal.
Would you like to know more about chiropody? Contact us by filling out our form on this page. We'll be in touch with you soon!