How our Wilde-Pedique modern toenail correction can improve your feet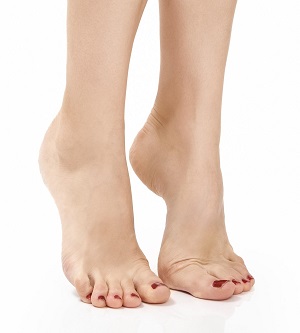 The Benefits of Wilde-Pedique Plus modern toenail correction

If you want feet that look attractive and appear instantly healthy, Wilde-Pedique can be used for a number of nail conditions as either a cosmetic procedure or to help combat nail infections.
It's a nail correction procedure specifically designed for damaged toenails and uses a special gel resin that can be quickly hardened under ultraviolet light.
To keep your underlying nail healthy, the Wilde-Pedique system contains an antimycotic agent called Piroctone Olamine that not only provides protection but also helps treat any fungal infection.
It can be used on nails that have been damaged, have thickened due to age or if you have suffered from something like a fungal nail infection.
The resin gel is elastic which adjusts to the movement of the underlying nail and the everyday movement of your feet meaning that it is long lasting and durable. It can easily be used to hide blemishes and deformations as well as correcting discoloured nails.
Wilde-Pedique Plus protects your underlying nail as it grows back naturally and healthily. You can get the gel as a clear covering that can be matched to your natural nail colour as well as a selection of coloured gels.
Some permanent nail polishes can cause damage, stains and weaken the nail plate. Wilde-Pedique can be applied to the nail and left on to give the nail a protective healthy gloss while the damage is growing out and allowing you to wear ordinary polishes.
Wilde-Pedique Plus involves a specialist procedure and requires a qualified chiropodist or podiatrist to assess your nail condition and whether the treatment is appropriate for your needs. The resin should grow out naturally and regular treatments to refill the nail can ensure that you hardly notice the difference as your real nail starts to take over. Wilde-Pedique can also be used with braces for ingrowing toenails and provides a smooth sealed area that can be polished.
Give your toes a makeover today. Contact Beauchamp Foot Care for a high quality cosmetic treatment delivered by a qualified team of dedicated chiropodists and podiatrists.
All information on this website is for general guidance only and is not intended as a substitute for the personal medical advice of health care professionals or your own doctor.