Top 10 Reasons to Make Toenail Fungus Laser Treatment Your New Year's Resolution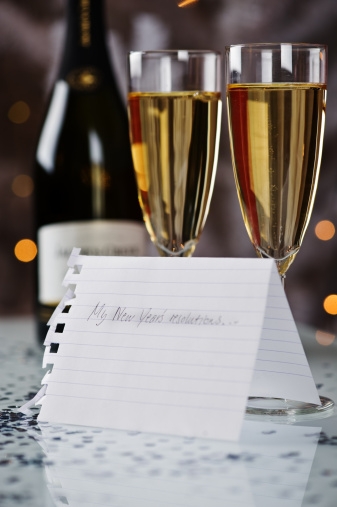 Has the past year felt like the year of toenail fungus for you? If you or someone you know has been seeking out treatment options for a toenail fungal infection then it's time for to consider making 2014 the year of getting rid of your fungus. Here are the top 10 reasons why you should resolve to get toenail fungus laser treatment this year.
1. Revolutionary laser technology
The treatment uses the PinPointe™ FootLaser™ that works by shining a laser light beam directly onto the nail. It's able to penetrate through the nail and kill the pathogens embedded in the nail that are causing the infection.
2. Quick and easy procedure
The laser treatment is fast, only taking approximately 60 minutes. After the initial assessment and once the treatment is scheduled, it's simple enough that patients can come in, have the procedure, put their socks and shoes back on and return to their daily activities.
3. Impressive results
PinPointe™ studies of past patients have reported that 71.4% experienced continued improvement in the clear nail area after the toenail fungus laser treatment. It's one of the most effective treatments available for getting rid of toenail fungus.
4. More effective than other treatments
There are other toenail fungus treatments available; however they don't usually have as good results as toenail fungus laser treatment. Oral medications come in the form of pills that kills the fungus by entering the bloodstream. Topical treatments include oils, lacquers or creams applied directly to the nail. Both types of alternative treatments can take months to work, if at all, and some patients find it difficult to remember to use them daily.
5. No unpleasant side effects
There have been no unpleasant side effects reported by patients who have received toenail fungus laser treatment, whereas oral medications pose a risk of liver damage and topical treatments can be long and laborious so many people don't continue using them long enough to see any benefits.
6. No pain reported
Patients don't usually report any pain caused by the laser treatment. You may feel the warmth of the laser as the procedure is carried out, but the area quickly cools as the laser moves on. It also doesn't damage the nail or surrounding skin.
7. Safe
Toenail fungus laser treatment is very safe because it doesn't require any oral or systematic drugs or expose you to any harmful UV radiation. There is no analgesia required and it is even suitable for all ages.
8. Approved under a CE Mark
PinPointe has its own CE mark of approval in the European Union and has been granted approval by the Federal Drug Administration in the USA where the treatment was developed.
9. Special winter offer
Beauchamp Foot Care is offering toenail fungus laser treatment for only £499 for ten nails, which is £276 off the original price! Click here to get started with an initial consultation that will determine diagnosis and the appropriate course of action.
10. Clear nails
If you're tired of living with embarrassing toenail fungus, let your New Year's resolution be to start the process of learning about toenail fungus laser treatment. You deserve to have beautiful, healthy toenails.
Happy New Year from Beauchamp Foot Care!
Related Articles:
Testimonial: Getting Toenail Fungus Laser Treatment After 20 Years
Terms to Know if You Have a Toenail Fungal Infection
All information on this website is for general guidance only and is not intended as a substitute for the personal medical advice of health care professionals or your own doctor.