Top 3 Questions to Ask When Looking for a Foot Clinic in London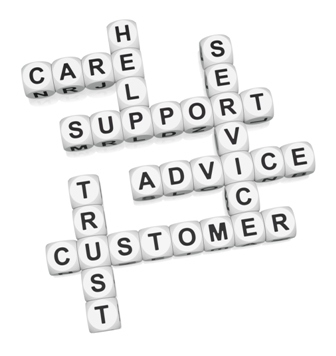 Do you have foot problems that you just can't ignore anymore? There are many possible foot clinics in London that you could visit, but before choosing one, ask the following 3 questions to make sure you're making the best decision for your feet.
What are the credentials of the foot clinic?
You'll especially want to check how long the practice has been in existence and the qualifications of the chiropodists/podiatrists.
You may not have a clear understanding of what a chiropodist is. A chiropodist is often confused with the title of podiatrist. While they are very similar, they shouldn't be used interchangeably. A chiropodist provides general foot care such as pedicure treatments that include a footbath, cutting and filing of the nails, the removal of corns and callouses, ingrown toenails treatment, and advice for the prevention and treatment of conditions like athlete's foot and verrucas.
A podiatrist may also provide these treatments but will also diagnose and treat (or refer patients as appropriate) a wide range of foot ailments and disorders. Activities can range from carrying out nail and soft tissue surgery to advising and treating high-risk patients such as the elderly or those with an underlying medical condition that may adversely affect their foot health.
The chiropodists and podiatrists at Beauchamp Foot Care are members of The Institute of Chiropodists and Podiatrists and are all registered with the Health Professions Council. The foot clinic itself has been in existence for over 20 years. We believe everyone deserves to have beautiful, healthy feet and you're no exception.
What are the top services a foot clinic offers?
A chiropodist & podiatrist can help you with a number of different treatments and should always have your best interests in mind. The main services at Beauchamp's foot clinic in London are:
General Chiropody – Standard treatments can consist of a footbath, cutting and filing of the nails, cuticle treatment, foot scrub, and removal of corns and callouses.
Verruca removal – Verrucas are warts that develop on the bottom of the feet. They are very common, and are sometimes painful and can look unsightly. There are a number of treatment options available. These include:
Cryotherapy (freezing)
Application of chemicals
Surgery
What do others say about the foot clinic?
Sometimes word of mouth is the best referral. Do some research about the foot clinic in London you're considering. Try searching for reviews they've received, look for any news articles they've been mentioned in and read the testimonials on the clinic's website.
We hope this information is helpful as you try to find the best foot clinic in London to meet your needs. If you're interested in talking to a chiropodist and podiatrist at Beauchamp Foot Care, contact us for an initial consultation.
What other questions do you think should be asked? 
All information on this website is for general guidance only and is not intended as a substitute for the personal medical advice of health care professionals or your own doctor.