Travelling Tips for Your Feet from Our Chiropodists in London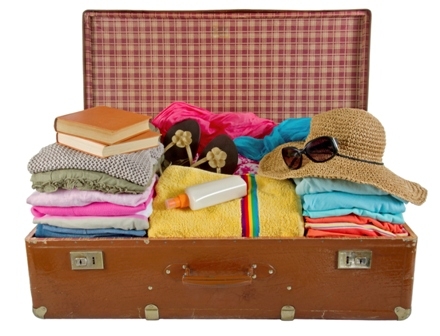 It's the time of year when you get to go on holiday, hopefully somewhere where you can put up your feet, see the sights, take a deep breath, and enjoy some rest and relaxation. Sometimes though, getting to your destination can be a bit chaotic, and the last thing you need is to create chaos on your feet too. As you pack and prepare for your holiday here are some travelling tips for your feet from our chiropodists at Beauchamp Foot Care in London.
Packing Your Bags
Whether you'll be feeling the sand between your toes or hiking snow capped mountains, it's a good idea to put together a foot emergency kit. While you can't prepare for every scenario, having a few things on hand just in case can help with basic foot problems you might encounter. Some suggested items to include are:
Adhesive bandages
Antibiotic cream
Foot powder
Callus/corn bandages
Clean socks
Nail file
Tweezers
Toenail clippers
These basic items won't take up much room in your suitcase and it's better to be safe than sorry. Your feet will thank you for it!
Catching Your Flight
The practitioners at Beauchamp Foot Care know what a hassle the busy airport can be. There are a few things you can do to help you get to your gate quicker and make you more comfortable on your flight. To help get you through airport security faster, wear shoes that easily slip on and off. Flip-flops probably aren't the best idea though if you're running through the airport trying to catch your flight in time. You don't want to trip and fall. Flip-flops also give germs easy access to your feet, and airports are filled with germs.
Your feet tend to swell when you're flying and travelling in general. Wearing shoes that you can slip on and off and that provide adequate room is also important because you may want to take them off if you're on a long flight, or give your feet room as they swell.
Seeing the Sights
Nothing can ruin a holiday like sore feet. It doesn't matter if you're climbing the steps to the Eiffel Tower, walking along the Great Wall of China or hiking the Swiss Alps, you want to have sufficient shoes. Select a good pair of travelling shoes by doing some research and trying on different pairs. The chiropodists in London at Beauchamp Foot Care would also be happy to recommend good shoes for travelling. They should provide good support and be comfortable. Once you invest in a pair, you'll want to break them in before taking your trip. Wearing them while working, running errands or doing things around the house will help bring your attention to any rubbing, potential blisters, sore arches, tightness, or other issues that the shoes could cause. You don't want to be stuck sitting around instead of enjoying sightseeing at your destination.
We hope these foot care travelling tips help you as you prepare for your holiday. Before you say Bon Voyage! if you have any additional questions, please contact the chiropodists in London at Beauchamp Foot Care.
All information on this website is for general guidance only and is not intended as a substitute for the personal medical advice of health care professionals or your own doctor.