Lunula Laser Toenail Fungus Treatment
The Lunula Laser delivers a combination of two very low power lasers simultaneously at very specific wavelengths to the surface of your feet. The lasers generate a rotating beam and can cover a large area of the foot to completely treat infections within the nails and nail bed.
Our toenail fungus laser treatment procedure begins with a complete assessment of your nails, at which time we will answer any questions you may have on the fungal infection and toenail fungus laser treatment. We then begin treatment by taking photographs of the nails and then painlessly thinning them down.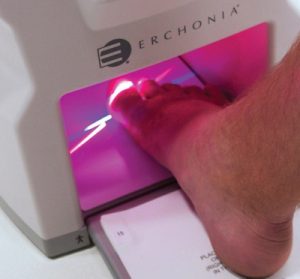 The treatment will last for 12 minutes per foot and you will feel no sensation, the lasers are not harmful to you in any way as they use very low power settings. The treatment will normally be repeated at weekly intervals, the number of treatments depend upon the severity of your infection. 
You do not have to take any oral medication or apply any topical agents during the treatment, 
however strict feet hygiene protocols must be adhered to in order to prevent re-infection.
The toenail fungus laser treatment procedure is also effective on fingernails. It produces impressive results when compared to alternative treatments such as oral medications, topical treatments or home remedies.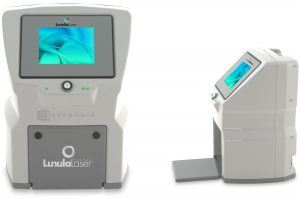 There will be no visible change in the nail at the time of the toenail fungus laser treatment, apart from that caused by the initial thinning. After treatment you will be given anti-fungal spray and cream that must be applied for two weeks. We will also give you advice on how to keep your nails healthy and prevent further infection. It will take time for your nails to grow out. Depending on the severity of the infection, this can take several months. We will arrange for a follow up visit four to six months after the first treatment. The cost of this check up and is included in the initial price.
To learn more about toenail fungus laser treatment, or for an initial consultation, fill out the form on this page. We'll be in contact with you soon!
Contact Us
We will only use your personal information to administer your enquiry and provide any services you have requested from us. For more information, please see our Privacy Policy.