How to get your feet ready for sandal weather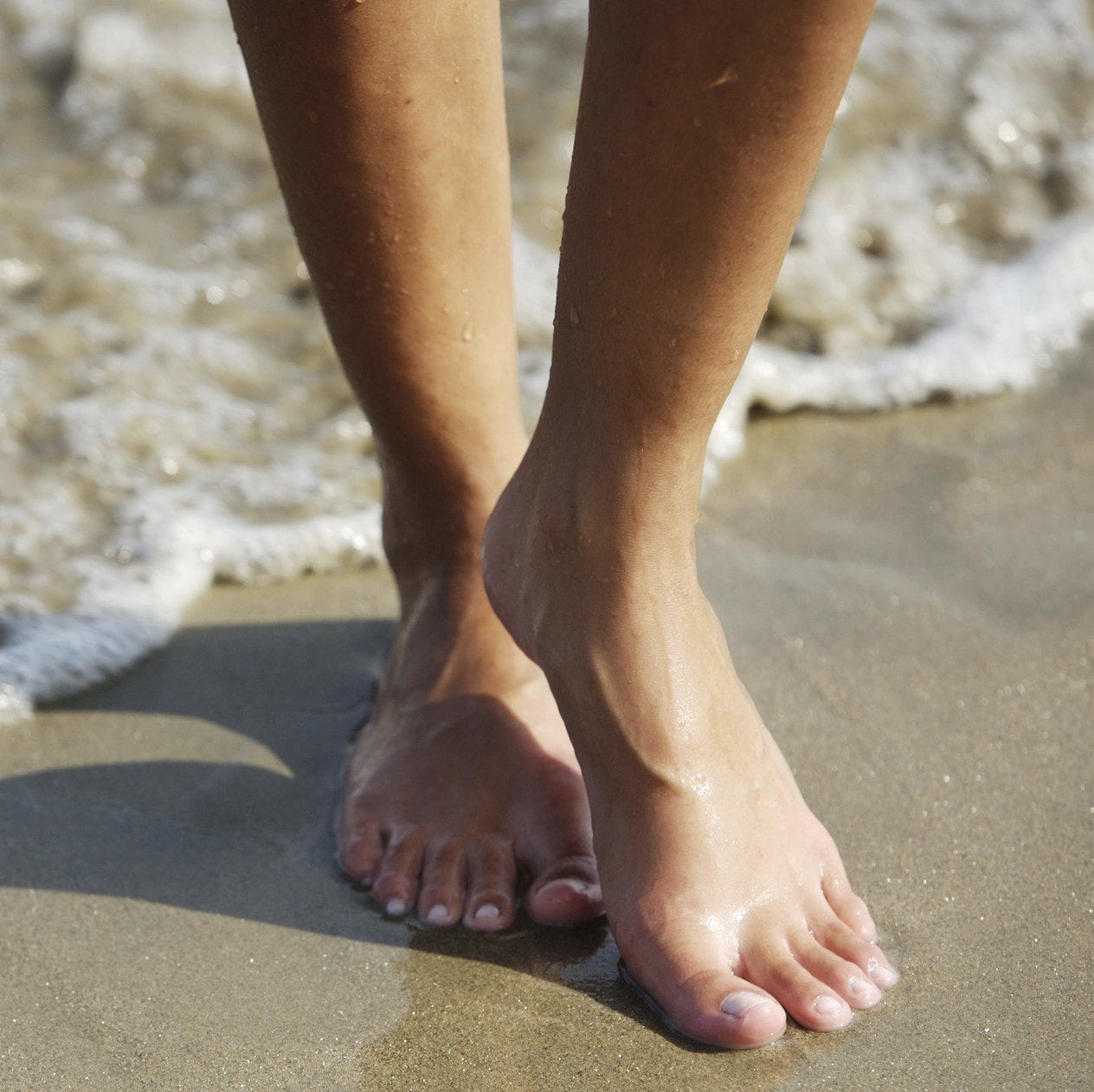 Recently, The Telegraph's Lifestyle & Beauty section published an interview with one of our founding partners Vicky Wilson. The Telegraph's article was a shorter version, so we thought you might be interested in reading the whole of the article here, including Vicky's advice on keeping your feet looking good and her choice of foot care products.
1. Why a Medical Pedicure, instead of a nail bar? 
Well don't get me started!
Qualifications is probably top of my list. As a qualified Health Care provider, Podiatrists, like myself are trained to help you manage and improve foot problems. The simplest of these being cracked heels or a bit of dry skin, but we will also deal with more complex needs like verrucae or ingrown toenails during our medical pedicure.
We are often putting right damage which has been caused by overzealous pedicurists, cutting nails incorrectly, thinking they are helping, but in the long term making the problem worse. Or less than hygienic nail bar conditions causing viruses and fungus to be spread amongst their clients.
If you are treated at an HCPC registered podiatry practice like Beauchamp Foot Care, you can expect the very highest standards of hygiene, and expert advice.  All instruments and equipment are sterilised by autoclave or are completely disposable.
2. How often should I have a Medical Pedicure? 
On average we would suggest having a medical pedicure once a month to 6 weeks depending on the foot problems. In the case of good feet which just need maintenance, we would say 6 to 8 weeks.
Our aim is always to improve our patients' feet so, if they want to, as their feet get better, they can widen the gap between treatments. This is the opposite of what tends to happen with a nail bar pedicure; it seems the more you go, the more you need to go.
3. What is the best way to look after my feet at home? 
With regular care from a professional the only thing you should really need to do yourself at home is cream your feet at night and dry them thoroughly after a shower, especially between the toes. If they start to get a little dry and flaky, a lovely scrub is a fabulous treat as it stimulates the circulation and will clean off any loose dry skin.
Try to avoid harsh foot files where possible, as they often make the feet sore with over use and, whilst smoothing the surface of the skin, will make heavily calloused areas denser and thicker over time.
4. Which foot products are best to use? 
All foot creams should contain a small amount of urea, usually 10%. This is what our bodies produce naturally to moisturise our skin, so it is what we need to replenish our dry or damaged skin on the feet.
My favourite is CCS foot care cream, it soaks in really well so doesn't leave greasy slippery feet, and you only need a very small amount per foot so is very economical. If you have very hard or cracked heels, CCS also do an amazing heel balm for a more intense blast of 25% urea. This should only be used for shorter periods of time under professional guidance.
I would also highly recommend the new kid on the block when it comes to high end nail colour — ZOYA who do a fantastic range of chemical free polishes in an amazing array of colours to rival any of the other big brands.
We have been using these alongside Essie for the last year and are very excited about the improvement seen in the nails of patients choosing to go chemical-free.
5. Is shellac damaging the nails and should we avoid it? 
The short answer for me is YES, but I know I need to justify this, so may I just ask the question: do you think something on your nails that has to removed by dissolving it in neat acetone can be good for anyone long term?
Most people will argue it lasts longer, but I would say professionally applied polish will last just as long, and any polish should be taken off a few days prior to your next medical pedicure to give nails a chance to breathe.
6. What treatments do you recommend for dry or dead skin?
Dead or calloused skin should always be removed professionally. This problem is caused by friction and pressure of foot wear or structural weaknesses in the foot. Dry skin should be treated as mentioned above in 'the best ways to look after your feet at home'.
If you have very cracked or damaged heels please seek advice, there is a lot we can do to improve the situation.
Victoria Wilson, M.Inst.Ch.P.L.Ch.
All information on this website is for general guidance only and is not intended as a substitute for the personal medical advice of health care professionals or your own doctor.